Pro playing and Recording Services
If you want Pro results you need Pro Tracks from a Pro Player/Engineer/Artist! 
Rusty Wright is available for your musical and Graphic art needs.  
   If you need Guitar, Bass, Drum, Vocals or keyboard tracks recorded in high quality audio for your project I can give you pro results at a reasonable rate.  
I've got 40 plus years experience in both live and studio settings (over 10,000 shows) I have 6 albums in the market and made Billboard Top Ten in Blues as well as nominated for Album of the Year in Vintage Guitar Magazine.  
I can give you the results your after in the Rock, Metal, Blues and Country market.  
   If you need a full arrangement of a song idea I can handle everything for you.  
   I can do the work here in my own studio and give you WAV audio of each track lined up at zero so you can drop them into your own setup or take them to a studio elsewhere to add your own tracks or mix.  
   If you have a song mostly done but just need some top notch guitar or bass or keys or any type of overdub I can do the same and send you the track to add that final touch before you mix.  
   Have all your tracks done but just can't get a retail ready mix? You can send me your tracks and I'll give you a great final you can have pressed into retail ready disks or release as a radio ready digital single.  
   Check out the video below of My Soul Cries Out. I performed all instruments as well as recorded and mixed it.  
 Need Artwork? Design? Short run packages? I got you covered!  
   Need Graphics for a disk or single? No problem I'm also an accomplished graphic artist and a skilled painter and pen and ink artist. I can give you fully finished artwork in the format to upload to any manufacturer. I can even give you a quote for SHORT RUN fully pressed and packaged CDs with shrink wrapping and bar code.  
Contact me with your needs and I'll be glad to give you a quote.  
RustyWrightBlues@gmail.com
Custom Birthday Song
I'll whip up a Custom version of Happy Birthday in Rock, Blues or Country style to your favorite someone with full band production and you can record a special message on your phone and I'll mix it in for $25 and for $50 send me a pic of you and that person and I'll make a fully finished and shrink wrapped CD with your birthday well wishes printed inside.
Gotta admit it might stand out a lot more than a facebook emoji 😉 
Email me at rustywrightblues@gmail.com for details.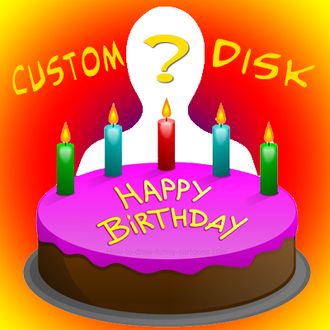 Full production performed and mixed by Rusty Wright
Imagine how good YOUR song could sound!