If you are enjoying our live stream please drop us a donation and help us through this difficult time when we can't play for you in person. This is a new endeavor and we are learning as we go so thanks for your patience. We'll be doing more events and working our way up to a full band concert stream. 
Thank you so much for the support!
Down but NOT out!
With the closure of venues and cancellation of events large and small due to the Covid-19 virus, performance opportunities for The Rusty Wright Band are scarce. The live music industry is basically  CLOSED FOR BUSINESS at the moment and that is inflicting a serious hurt on all of us full time musicians and recording artists.
With that being said, we are not laying down to die so we will be doing a lot of things to help tread water through this very difficult time.
Please take a moment to check out and download our music. All albums are $1 with the option for you to pay whatever you feel if you so choose and individual songs are only .25 cents with the same option to pay what you want. We also have T-shirts available and other merch.
We invite you to tune into our Full Stream Ahead online concert series. If you join our email list you will be notified of all events and get some music for your listening pleasure.
If you really want to be a "patron of the arts" we have started the Rustination Music Club. Get unreleased music both original and remakes done by the group all for $5 a month!
Are you a songwriter? Rusty is an expert musician/producer and he is available for tracks or mixing. Check out the Musician for Hire page for details and a sample of his work for others.
We intend to get through this and we want you to be there with us when we get to the other side of this terrible crisis. PLEASE take this seriously and stay safe. This is going to be a tough road but we can make it through if we look out for each other.
Until we can meet again face to face. All the best to you and your loved ones.
Rusty & Laurie, Nic and Vail
Here's a little video peak from our latest festival performance. The Rusty Wright Band played the Bradenton Blues Appetizer in front of a packed and enthusiastic crowd. We hope to make it to your city this year.
____________________________________________________________________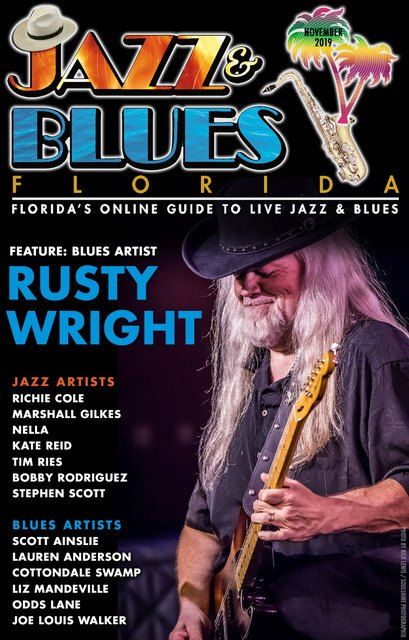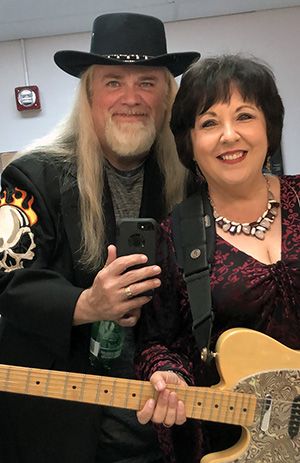 A quick backstage selfie of Laurie and Rusty right before hitting the stage at the Charlotte County Cultural Center stage.
What a great night of music and fun with a fine house of friends and fans. We look forward to playing some great shows in the coming months and hope you will sign up for the RWB email list. You'll get a FREE full album download and notices about when and where we're playing.
 Come have a listen and a look and I bet we can make you smile!
#SpreadMusicNotHate
_________________________________________________
Check out what Rusty's been up to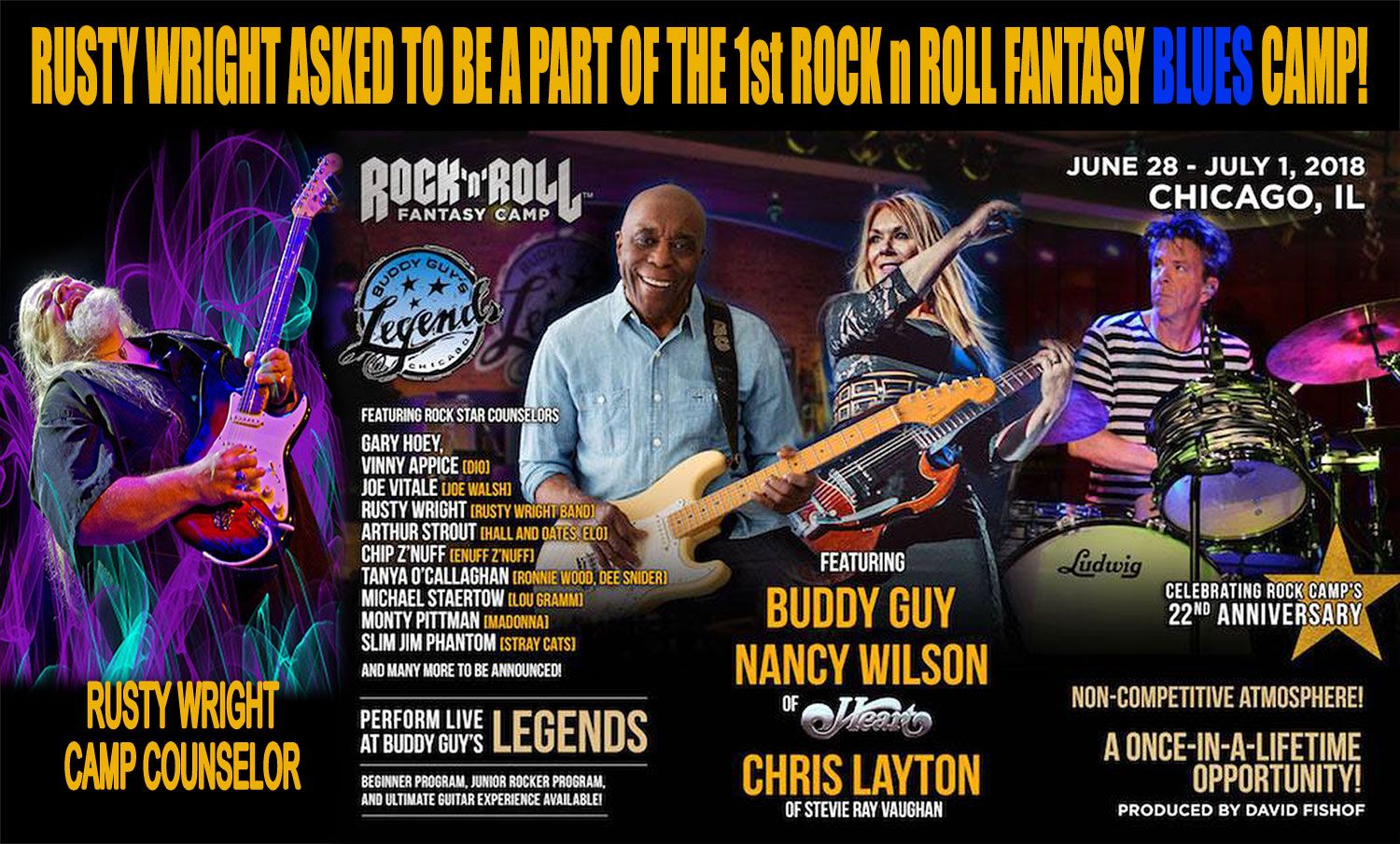 Rusty Wright appeared at the Rock n Roll Fantasy Camps 1st BLUES edition in Chicago, June 28 - July 1, 2018 as one of the celebrity counselors. He assisted camp attendees to improve their skill and understanding of blues music while preparing them for a once in a lifetime chance to perform live on stage with Buddy Guy, Nancy Wilson of Heart and former Stevie Ray Vaughn drummer Chris Layton!